Dreaming of a White Christmas? Planning a Bing Crosby-esque Christmas is easier than you might think thanks to the National Centers for Environmental Information's Historical Probability of a White Christmas map and Cheapflights.com.
Whether you head to the northeast, midwest or west, there are plenty of places that may have treetops that glisten on Christmas Day. But the best December destinations have both outdoor snowy fun, and are filled with classic Christmastime things to do.
So, where can you fly off to for your fill of Santa and other seasonal treats such as sleigh rides, carols and journeys to the "North Pole" set amid a snow-filled winter wonderland? We've made our travel list (and checked it twice!) to find a mix of places across the country where your days may be merry and bright (and, with just the right luck, white).
Northeast
Lake Placid, New York (87% chance of snow)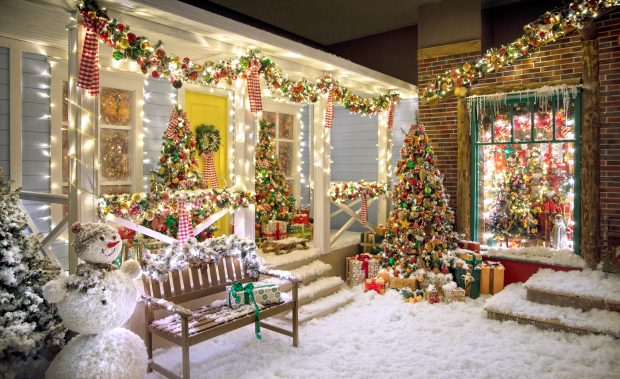 America's first winter resort, Lake Placid, N.Y., has been a popular winter sports destination since Melvil Dewey of Dewey Decimal System fame (and founder of the Lake Placid Club) put it on the map in 1914. Lake Placid and the Adirondacks are havens for outdoor recreational opportunities year round, but the area is even more enticing during the holidays. Mid's Park on Main Street hosts festive, family-friendly entertainment including music, bonfires and ice carving demonstrations daily in December. Don't miss the chance to skate on the Olympic Oval and take a dogsled run on Mirror Lake.
Best way to get there: The Adirondack Regional Airport in Saranac Lake, N.Y., is the closest airport to Lake Placid. The small airport, which is a 20-minute drive from Lake Placid, has three flights a day to and from Boston Logan International Airport. Car service, taxis and car rentals help get visitors to and from the airport. Lake Placid is also an approximately two-hour drive from Albany International Airport, Burlington International Airport and Aéroports de Montréal. Railway access via Amtrak is available from New York, Albany and Montreal, with tickets that include a shuttle ride to Lake Placid direct from the Westport Station. Adirondack Trailways also offers service from New York City, Port Authority Terminal, with pick ups along the route through the Catskills and past Lake George and drop-offs in the center of Lake Placid and Saranac Lake. While Lake Placid has a very walkable Main Street, many of the lodging and attractions are not walkable.
Ludlow, Vermont (85% chance of snow)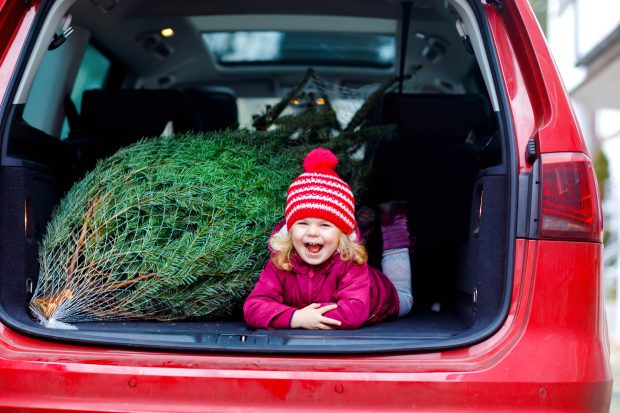 Located in a region of 11 small villages, Ludlow, Vermont, is a charming Christmas town with one traffic light. The center of town is punctuated by a gazebo and surrounded by mom-and-pop shops and small businesses. Cuddle up on Christmas Eve at a candlelight service with traditional Christmas caroling at Jackson Gore Roadhouse. From Christmas Eve until New Year's Eve, visitors can travel back in time to celebrate Christmas as it was celebrated in the 19th century at Billings Farm & Museum, where they can sample sweet treats and make Christmas ornaments, too. Christmas in a mountain retreat isn't complete without watching a torchlight parade of skiers and riders hurtling down a mountain. In this case, it's Okemo's Open Slope at the Okemo Torchlight Parade and Fireworks on Dec. 27.
Best way to get there: Rutland Southern Vermont Regional Airport is served by Cape Air flights to and from Boston. Further afield, Albany International Airport, Burlington International Airport and Bradley International Airport are options, as is Amtrak into Bellows Falls, Vt. or Rutland, Vt. Car service, private taxis and rental cars can take travelers into town, but, no matter how you arrive, a car is essential in Vermont.
North Conway, New Hampshire (77% chance of snow)
North Conway, New Hampshire, is located in the center of Mount Washington Valley, a collection of 27 towns and villages that surround Mount Washington, the tallest peak in the northeast. Home to 13 ski resorts and cross-country ski centers, this skiers' paradise is less than a 90-minute drive from Portland International Airport in Portland, Maine (you can check out the ski conditions here). The downtown's charming general stores and five and dimes with penny candy counters harken to a vintage New England Christmas. While this quintessential New England town has skiing, tubing parks, snowshoeing, dogsledding and sleigh rides all winter long, the holiday season brings plenty of added fun. Area resorts host a whole line-up of classic holiday parades, tree lightings, caroling and visits with Santa. Hop on the Conway Scenic Railroad, leaving from a masterfully restored yellow train station, and ride to the North Pole. The Journey to the North Pole includes a train ride, storytime with Santa Claus, hot chocolate and a gift. Families can also make a visit to Santa's Village to see Mr. and Mrs. Claus and pet reindeer in nearby Jefferson, N.H. Skiers can even ski with Santa on the slopes. If Santa doesn't bring you everything on your list, you can indulge in tax-free shopping at 200-plus stores, shops, and outlets in Mt. Washington Valley.
Best way to get there: Portland International Airport, approximately 90 minutes away, is the closest airport. Travelers should also compare fares for flying into Manchester-Boston Regional Airport, which is two hours and 15 minutes drive from the Mount Washington Valley. It's a little tough to find easy public transportation from either Portland or Manchester to Mount Washington Valley. Those who fly into Manchester can take a taxi to the Concord Bus Station and catch a bus from there, but the best way to get to Mount Washington Valley is to fly and then rent a car. Just be prepared for possible winter driving conditions.
Farmington, Maine (75% chance of snow)
Farmington, Maine, offers a thrilling throwback Christmas holiday that begins on the first Saturday in December with a celebration of the earmuff inventor Chester Greenwood, a native of Farmington. The remote town, centered around a historic downtown filled with locally owned shops, hosts concerts and festivals throughout the season. Highlights include popular horse-drawn wagon rides to mail letters to Santa at the post office with activities like holiday craft making and visits with Santa. Free Christmas movies are shown at the Narrow Gauge Cinema.
Best way to get there: Travelers can opt to fly into Bangor International Airport in Bangor or Portland International Airport in Portland. Rental cars are the only option for getting from either airport to Farmington.
Midwest
Marquette, Michigan (96% chance of snow)
With an average annual snowfall of 200 inches, Marquette, Mich., and its picturesque shores along Lake Superior are often blanketed in snow. The area boasts 60 miles of groomed fatbike trails, nearly 75 miles of cross-country ski trails and 400 miles of snowmobile trails. Get into the spirit of the season by donning an ugly sweater at The Up North Lodge Ugly Sweater Party on Dec. 17, and continue the merriment at Marquette's Winter Solstice Celebration, which features music, food and shopping, on Dec. 21. Ring in the New Year at the New Year's Eve Ball Drop in downtown Marquette, or on the slopes at the Torchlight Parade and Fireworks on Marquette Mountain. Take a detour 40 miles east to the village of Christmas, Mich., where the post office is a popular spot to get cards and letters postmarked.
Best way to get there: Sawyer International Airport is the closest airport to Marquette. American Airlines and Delta Air Lines run flights from Chicago and Detroit. While it can take a while to travel to Marquette, particularly in the winter, the drive from the airport is approximately 20 minutes. Public transportation is limited, but many of the lodging options offer courtesy transportation. Taxis and rental cars are also available.
Duluth, Minnesota (92% chance of snow)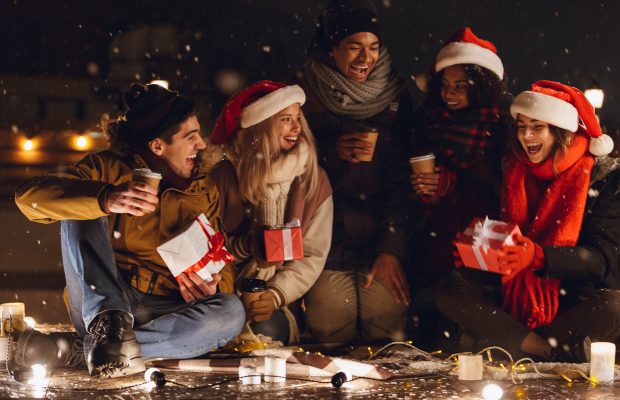 Duluth, Minn. lights up during the Christmas season – literally. It's famous Bentleyville "tour of lights" is the largest free walk-through display in the U.S. Experience the glow of more than 4 million lights adorning the 20-acre Bayfront Festival Park daily until Dec. 26. Complimentary hot cocoa, cookies, popcorn and roasted marshmallows sweeten the visit while photos with Rudolph, a visit with Santa, and stories with Mrs. Claus get children of all ages ready for Christmas. Christmas comes early as kids 10 and under receive a new knit hat after visiting with Santa. Bring extra layers and take a winter stroll along Lake Superior, the world's largest freshwater lake, as the snowfall creates a winter wonderland. Of course, there are outdoor adventures like downhill and Nordic skiing, snowboarding, snow tubing, and exceptional fatbike trails at Spirit Mountain Recreation Area (the trails here are designated as one of six gold-level ride centers in the world by the International Mountain Biking Association). After a day of playing in the snow, hop aboard the Christmas City Express to travel from historic Fitger's to Duluth Depot and enjoy a Christmas story, carolers and fun, or stay indoors and tour the historic, 39-room Glensheen mansion, which features 25 Christmas trees, hundreds of feet of garland and beautiful photos around every turn. Tours include hot cocoa in the Carriage House, family photos on a Portland Cutter sleigh and Christmas shortbread cookies. Don't miss the chance to see Santa and his live reindeer at Fitger's, a shopping and entertainment complex, Dec. 17 and 18.
Best way to get there: Duluth International Airport is six miles from downtown Duluth. In Jan. 2013, a new $78 million airport terminal opened (bonus: the average TSA wait time is seven minutes). Public bus service via Duluth Transit Authority offers direct bus service from the airport to various locations in Duluth. Shuttle buses and taxis are also available. There are rental car companies steps from baggage claim and via an indoor skyway access from the terminal to a below-ground pick-up location. As an alternative, Minneapolis-St. Paul International Airport is located approximately two-and-a-half hours south of Duluth.
Bayfield, Wisconsin (91% chance of snow)
The small, historic town of Bayfield, Wis., also located on the shores of Lake Superior, receives about 100 inches of snow annually. Pound the powder with downhill skiing, snowboarding or tubing at Mt. Ashwabay, which affords spectacular views of the Apostle Islands, or take an exhilarating dogsled trip with Wolfsong Adventures in Mushing. Get serenaded with Christmas songs over a throwback traditional Christmas meal at the Victorian Old Rittenhouse Inn, which is ornately decked for the holidays, or curl up by a roaring, toasty fire at Hauser's Bayfield Cabin.
Best way to get there: Duluth International Airport is just short of a two-hour ride to Bayfield, Wis. There are no public transportation options from the airport, so visitors have to rent a vehicle or have someone pick them up. There is very limited public transportation available in Bayfield, but there is BART Bus, a shuttle that serves the outlying communities.
West
Aspen, Colorado (100% chance of snow)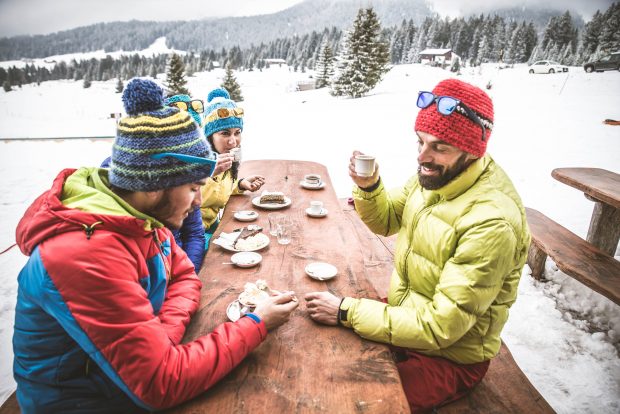 Synonymous with skiing, Aspen, Colo., is a small town that's big on culture, offering seasonal fun on and off the slopes. During the 12 Days of Aspen (Dec. 20-31), the destination becomes a winter wonderland with free ice skating, visits with Santa, s'mores-making parties and cocoa. The event culminates in a torchlight parade down the slopes and fireworks on New Year's Eve.
Best way to get there: Flights to Aspen/Pitkin County Airport are plentiful this time of year. The only slope-side airport in the U.S. is a three-mile, 10-minute drive from Aspen. Locals advise having a plan B for flight options at the ready in case of snowy weather. Travelers with a plan B will have a leg up on the masses who start assessing their options only after learning about flight delays and cancellations. Flights often get diverted to Grand Junction Regional Airport, and shuttles take guests to Aspen/Pitkin County Airport or Denver International Airport where they have the option of setting up their own transportation via Colorado Mountain Express, car rentals or private transportation. Travelers can also catch the local bus system Roaring Fork Transportation Authority outside Aspen/Pitkin County Airport and take the bus for free to Aspen or Snowmass. The bus comes every 10 minutes during Christmas time.
McCall, Idaho (98% chance of snow)
Downtown McCall, Idaho, is lined with locally owned shops, restaurants and hotels all decorated for Christmas, plus a community tree right in the center of town. Add a blanket of snow and some holiday cheer, and travelers have the perfect combination for an unforgettable Christmas getaway. More than 300 inches of snow means every day during the holiday season is perfect for alpine skiing and snowboarding at one of three resorts, or for Nordic skiing and fatbiking along 62 miles of groomed trails and snowshoeing through Payette National Forest. (Side note: the 80-foot Christmas tree adorning the U.S. Capitol this year came from Payette National Forest, a sure sign this is where the holidays happen on a large-scale.) Complete your festive Idaho experience with a horse-drawn sleigh ride along the Gold Fork River. For even more Christmas festivities, join in the Mountain Hollydays celebration, which includes Christmas concerts, cookie decorating at the Shore Lodge, visits with Santa, s'mores by the fire on the patio at Tamarack Resort, Supper Club at Jug Mountain Ranch and holiday bazaars.
Best way to get there: Most travelers fly into Boise Airport in Boise, Idaho, and then rent a car to drive the 100 miles north to McCall. There is currently no public transportation option between the Boise Airport and McCall.
Bozeman, Montana (91% chance of snow)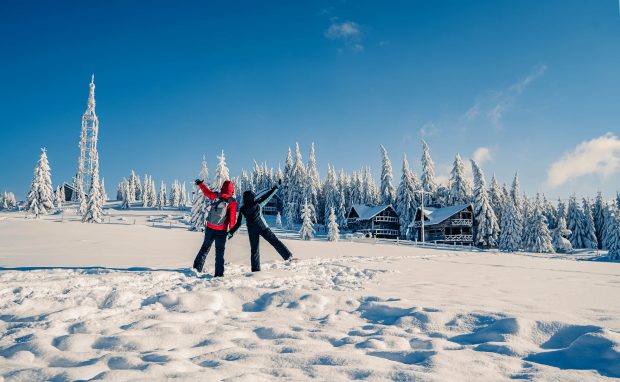 A short drive from Yellowstone National Park, Bozeman, Mont., is heralded as an outdoor playground for many reasons, particularly at Christmastime. Skiers and snowboarders have a choice of ski resorts within an hour's drive, including Bridger Bowl, a community-owned ski area that is renowned for powder so dry and wispy that locals dub it "the cold smoke;" Big Sky Resort an hour south of Bozeman; and the cross-country skiing wonderland of Bohart Ranch, a Nordic ski area with 18 miles of scenic trail systems situated on private and Forest Service lands. Get into the Christmas spirit with a horse-drawn sleigh ride to the North Fork cabin for Lone Mountain Ranch's Sleigh Ride Dinners and take a post-dinner stroll along historic downtown Bozeman's Main Street.
Best way to get there: Fly non-stop to Bozeman Yellowstone International Airport from 15 destinations coast to coast. Bozeman Yellowstone International Airport is the eighth busiest passenger airport in the Northwest with more than 1 million passengers using the facility every year. Alaska Airlines, Allegiant Air, American Airlines, Delta Air Lines, Frontier Airlines and United Airlines service the airport. Most lodging locations offer transportation to and from the airport, which is about a 30-minute ride. Skyline is a year-round public transportation bus service, providing round-trip service between Big Sky and Bozeman, with local service in the Big Sky community. The Skyline service within Big Sky is fare-free and a small, round-trip fare is charged on the Link Express, between Bozeman and Big Sky. Streamline offers free service to and from Bozeman, Belgrade, Four Corners and Livingston with seasonal routes for Bridger Bowl.
Tahoe City, California (86% chance of snow)
The lakeside town of Tahoe, Calif., is a scene out of a storybook. The mountain resort is nestled on the biggest alpine lake in North America and has the largest concentration of ski resorts, from downhill to Nordic to backcountry, on the continent. After a day on the slopes at any of the area's 12 ski resorts, look for Santa in the night sky on the Winter Stargazing Snowshoe Tour at The Ritz-Carlton, Lake Tahoe, Dec. 21 and Dec. 28. The guided tour includes an educational presentation, laser tour of the constellations, telescopic viewing and a quiz with prizes or sample craft brews from local breweries. The area's resorts offer a variety of holiday activities like breakfast with Santa at the Resort at Squaw Creek until Dec. 31; horse-drawn sleigh rides, visits with Santa and carolers at The Village at Northstar California Resort Dec. 15 and Dec. 22; a 25-foot singing Christmas tree and ice sculptures at The Village at Squaw Valley from Dec. 18-31; and skiing with Santa at Diamond Peak Ski Resort and Homewood Mountain Resort from Dec. 21-25.
Best way to get there: Reno-Tahoe International Airport will be debuting new nonstop flights this winter from major gateway markets such as New York, Atlanta, Dallas and Los Angeles. These new routes can mean some low fares even at the last minute. Look for flight prices as low as $180 round-trip from John F. Kennedy in New York and $39 one-way from Los Angeles, Long Beach and Orange County. Skiers and snowboarders can take advantage of the Ski Free the Same Day You Fly promotions by presenting a same-day boarding pass at participating resorts to receive a complimentary lift ticket. From the airport, visitors can get to the North Shore via the North Tahoe Express shuttle bus service or rent a car at the airport for the 45-minute drive.
Bryce Canyon, Utah (85% chance of snow)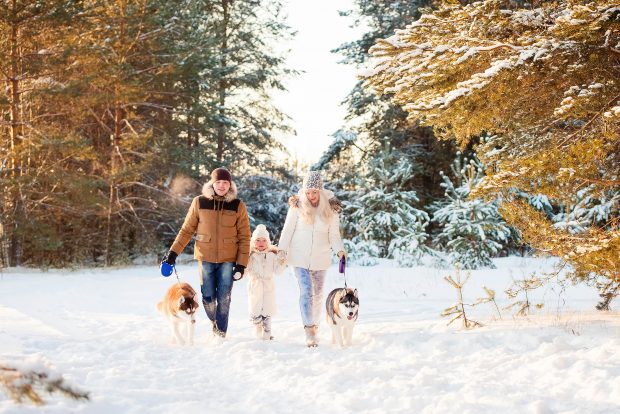 This time of year, the iconic crimson hoodoos of Bryce Canyon National Park are frosted with snow, creating a magical scene for locals and visitors alike. The requisite winter activities are here: cross-country skiing and ice skating, but horse-drawn sleigh rides and Christmas decorations galore make this time of year all the more enchanting. Gather around for a Christmas buffet at a historic mountain lodge like Ruby's Inn, where room rates start at $69 a night (which is 30-percent off the peak season rate). The family-owned inn has been hosting vacationers for 100 years.
Best way to get there: For the most options, fly to Salt Lake City International Airport or Las Vegas McCarran International Airport. Each is roughly four hours away from Bryce Canyon. Several carriers also fly into the closer but smaller Cedar City Regional Airport and St. George Regional Airport. There is no public transportation from the airports, so renting a car or hiring a car service is essential. Although it snows frequently, snow chains are normally not required on cars as the snow is quite light and fluffy and storms are far apart.
Which winter wonderland would you like to jet off to this Christmas? Let us know in the comments.